One of the greatest managers of all time versus a "big club" rookie. Same club. Same set of players. Very different teams. Polar opposite attitudes.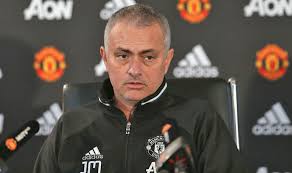 The biggest rivalry in English, arguably World football, is set to commence on Sunday. The battle between the two biggest clubs has a very different feel than when it did the first time these two played each other in the league. United went to Anfield to avoid defeat. And there's an argument to be made that not losing in Sunday's game would've been the goal if Jose Mourinho was still at the helm. That's what his history, and more importantly his attitude would suggest. Attitude. Great word. Many perceptions, many meanings. But it leads to one thing, Impact. Whether that impact is good or bad completely depends on the attitude. Of course, just having a smile on your face and talking jovially hasn't led to Ole Gunnar Solskjaer's success. That would be too easy and if it that's all it took, then Jose Mourinho, Louis Van Gaal or David Moyes would not have had the failures they did. But it is hard to disagree that attitude is the one trait that stands out the most in this new look Man United, or some might say it's reminiscent of the old school Man United.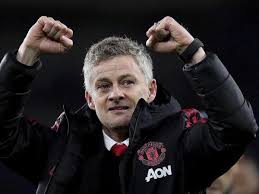 For a leader to be effective, he/she must be able to make the team follow him/her subconsciously. It is very easy to inspire a group of people with a rousing speech. Making sure that the inspiration isn't followed by inaction is where leaders make their money. During a speech or during a team talk, the people around you are using all their energy to focus and pay attention and are making a conscious effort to grasp everything they can. But getting your team, to observe you and ultimately, to follow you is tricky. The team members, knowingly or unknowingly, look at the leader and notice his/her actions. That then feeds into their subconscious. If a lack of effort is witnessed by a team member, there will be a drop in his/her performance too, and the person won't even realise it. Similarly, if the leader shows extra commitment and a great work ethic, it pushes the team members to take things up a notch.
People, for some reason, can't seem to give enough credit to Ole for what he has done in such a short amount of time. The argument thrown around is that the only reason he's found success is because he isn't Jose Mourinho and that anybody could have done what he did. People also keep saying that it's simply down to the players and that they should have performed like they have been recently even under previous management. These aren't valid arguments whatsoever, because what it is implying is that, the manager and his style of management has no impact on the performance of the team, which simply isn't true. A team is only as good as its leader. And Manchester United are being led by a very good one right now.